I was introduced to Reiki energy years ago by a friend who was exchanging yoga classes from me for taking Reiki level 1 from her. We went about the usual format, the history of Reiki, what Reiki is, how to use Reiki in my everyday life, etc…I received my first attunement and started to journal. I was told to pay attention to "everything" during the 21 days immediately following my attunement. That afternoon while I was looking over my bookcase at home for a book to read, a book literally jumped off the shelf and fell to the floor at my feet. That book has been my bible, so to speak, ever since. The Four Agreements, by Miguel Ruiz has been invaluable to me in keeping me firmly on my path and in the present moment. It is about 4 simple but profound rules to live by. Simply put and easily understood.
Bringing Ancient Wisdom to Contemporary Life
The Four Agreements
Based on ancient Toltec wisdom, the Four Agreements offer a powerful code of conduct that can rapidly transform our lives and our work into a new experience of effectiveness, balance and self supporting behavior.
Everything we do is based on agreements we have made. In these agreements we tell ourselves who we are, what everyone else is, how to act, what is possible and what is impossible. What we have agreed to believe creates what we experience. When these agreements come from fear, obstacles develop keeping us from realizing our greatest potential.
BE IMPECCABLE WITH YOUR WORD
Speak with integrity. Say only what you mean. Avoid using the word to speak against yourself or to gossip about others. Use the power of your word in the direction of truth and love.
DON'T TAKE ANYTHING PERSONALLY
Nothing others do is because of you. What others say and do is a projection of their own reality, their own dream. When you are immune to the opinions and actions of others, you won't be the victim of needless suffering.
DON'T MAKE ASSUMPTIONS
Find the courage to ask questions and to express what you really want. Communicate with others as clearly as you can to avoid misunderstandings, sadness, and drama. With just this one agreement, you can completely transform your life.
ALWAYS DO YOUR BEST
Your best is going to change from moment to moment; it will be different when you are healthy as opposed to sick. Under any circumstance, simply do your best, and you will avoid self-judgement, self-abuse, and regret.
Reprinted with Permission: " The Four Agreements"
By don Miguel Ruiz, Amber Allen Publishing
http://www.amberallen.com
The amazing thing is that while I was scrutinizing my old but familiar library that day, my thoughts were "what can I do to raise my awareness to be better prepared for this path called Reiki." And that is what this book teaches me.  The first level of Reiki is self-healing. We are taught to put ourselves first on this quest to becoming a healer. As a mother of 6, my role for the past 30+ years was to be a caretaker not only to my family but to our pets and farm animals too.  The household responsibilities came first before I ever considered myself in the line up of who needs what? So, imagine my feelings when I was instructed to" take care of myself first"?  Before I even got out of bed in the morning I was to say a little prayer of appreciation for my role not only as a mother and wife, but as a separate human being who had her own needs and desires. What do I want for myself, what do I need, what do I desire? I tried to think of ways to take care of me and all I could think of was "once the kids are fed, dressed, lunches made, house straightened, animals fed, homeschooling underway,errands done and meals cooked, then perhaps………. a leisurely  shower for me? " And even that might not be alone time. That was the best I could do to introduce myself into this unbalanced equation.
This is where I pictured myself:
And this is where I was: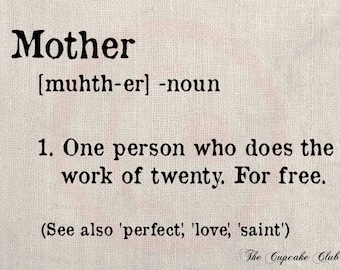 This was just one of many identity crisis' I would experience in the years to come.
A familiar story, I know. But, in order for me to become a healer in the Reiki tradition,  this is what I must do. Oh, well, permission given, I set out to find out who I was and what I needed for me. It started with baby steps. I went to counseling for a troubled marriage relationship. That, in itself, was a big step, but one I had put off for many years. I decided to try to manifest the whole payment thing. Justifying the therapy was one thing, but justifying the money to pay for those sessions with a family budget already strained with over 6 mouths to feed and one income is another. I always loved to bake, and I decided to bring some sort of treat to my counselor when I went to see her for the first time. I decided that if I was comfortable with the first session, I would ask to barter with baked goods.  (yes, it took some time to get up the nerve to ask, but during that time, I said "God, if you can help me raise the money for the first visit, I will find the nerve to ask about a barter")  The money came in, (I was teaching Step aerobics and a yoga class at a local college at the time) and that first visit went fine. She agreed to take baked goods and a yoga class once a week at her home in exchange for her services. So far so good! We met once a week for over a year.  I learned a lot from her about myself and my relationship with enabling. She also introduced me to the Buddhist philosophy of being content with what is……
Even though the Buddhist philosophy resonated deeply within me and I was fascinated by the concept, I found it hard to find the time to research, study, or read books on the subject of Buddhism. And how do I introduce this ancient wisdom to my very Catholic, Italian family!? Was I supposed to go from reciting the rosary in the car with my kids as we traveled to our favorite church at the Auriesville Shrine, to listening to cassettes on Buddhism that I borrowed from my counselor? Actually, yes, that is exactly what I did! We would keep our traditional prayer and rosary time and when I was at home baking, cooking or cleaning I would play Jack Kornfield's, The Roots of Buddhist Psychology on a little cassette player in the kitchen.
So, here I am a young mother, speaking to God and the Blessed Mother on one hand and to Buddha on the other. The kid's thought I was nuts! "What is this stuff you are listening to, mom?" But, they were listening. And so was I. I decided to do an experiment with only one small concept. Get yourself into the present moment by presenting your spirit with a positive mission. Our mission as a family was not only to be careful of what we said to each other and in public, but to also be vigilant of our minds thoughts! My children were between the ages of 2 and 18 at the time. We talked  as a family about how to do this. I came up with the idea that when ever we saw someone or something that we didn't like, then we would practice not even thinking about that negative aspect for a single moment, instead, we would turn the thought around and find something we did like about the person, place, memory or event. This "Polly Anna" approach worked like a charm! We were tripping over ourselves to find something "good" to say or think about our surroundings and the people in it.  At night when we gathered to say our prayers, we would share some of the ways we were able to change a negative thought to a positive one. We learned a lot from each other that year.

Getting back to the present, and my Reiki journal. The 21 day initiation period finished up with me coming to terms with my overly busy schedule and working on fitting in a pinch of time for myself, by myself. That would have to suffice for the time being.
And it did……